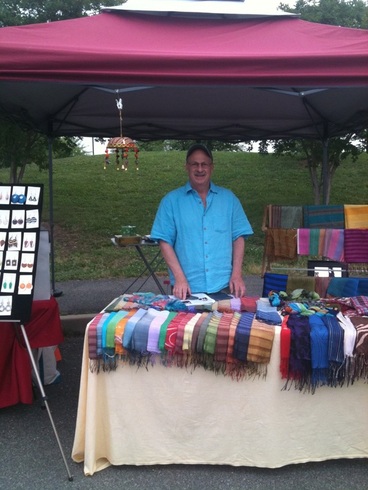 Arts of Asia is dedicated to promoting artisans and artists from Burma, Indonesia and Thailand through fair trade practices.

Each year Rich Blumm travels to Asia, buying directly from artisans and artists... beautiful silks, jewelry, toys and other handicrafts from Thailand; jewelry, lacquer ware, art, and woodcarvings from Burma; art, silver, and other crafts from Bali, and peasant paintings from China.
Few people walk away empty-handed when they see his array of hand-woven silk scarves or distinctive earrings.
His goods are unique, fairly priced and they meet fair trade requirements.