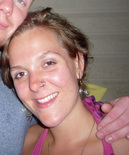 Meet Rachel!

She is working on the SNAP/EBT program project for the West End Farmers Market. She'll be meeting with market managers at other farmers markets who are currently using SNAP/EBT to find out the strengths and weaknesses of the program and what the major pitfalls were to implementing it. In addition, she'll be researching the process to apply, procure the forms; and creating a report that outlines what we need to do to implement the program. By the end of the season, she will have devised a step-by-step plan for implementing the program at the West End Farmers Market.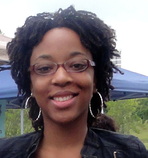 Meet Jasmine!
She has be assisting
Eden Good
in educating the public about canning fresh, local foods. In May, Eden Good was selected to participate in the 2011 Discover You Can℠ program (sponsored by Jarden Home Brands, the makers of Ball® Brand Fresh Preserving Products in partnership with the
Farmers Market Coaltition
). The goal of the program is to help educate the community on the benefits of buying and preserving local, seasonal food and teach them sustainable, healthy living and get market patrons involved in home canning.